Hi,
I`m sorry I havn`t been here for few days...
Thank God I feel quite good, but my nose is still running...
But I have also good news... We have new member of our family...
Meet mister Snowman...
We couldn`t go outside and make big snowman, but Dad made a little one on the
windowsill in Pawel`s room.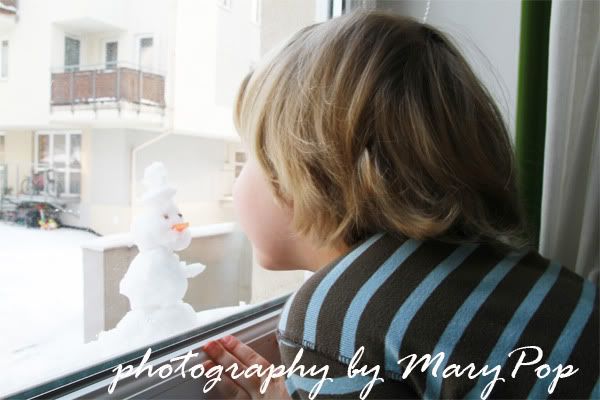 And our little friend:




Sun in our livingroom: